NGIS becomes Navy Getaways
The Office of the Secretary of Defense (OSD) has directed Department of Defense (DoD) government lodging programs to transition to a Non-Appropriated Funds (NAF) operations business model to eliminate all Appropriated Funds (APF) support, and right-size operations in support of the mission. Complete conversion of official lodging to all-NAF will achieve full operational capability by Sept. 30, 2019.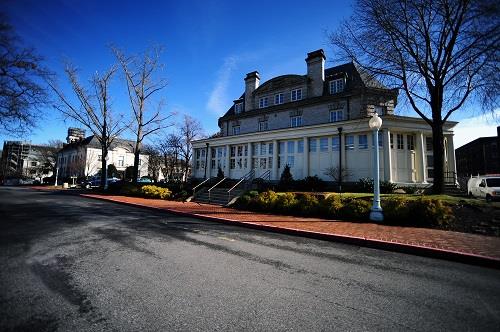 The conversion to an all-NAF program will require lodging programs to fund all operations, including recapitalization and sustainment needs, with NAF generated from lodging revenues. As a result, room rates will increase enterprise-wide. Rate adjustments will be in effect Oct. 1, 2018.
With the Navy Gateway Inns and Suites Annapolis merger with the Morale Welfare Recreation Program, our lodging program becomes the Navy Getaways Annapolis! This great facility will remain the right accommodation for your vacation and business travel. The comfort, value, service and staff will remain the same. A limited number of rooms will be maintained at per diem rate for personnel on official travel. The Navy Lodge, located on the North Severn Complex, will become the primary lodging facility for official travel and responsible for issuing a Certificate of Non-Availability to personnel on travel orders.
The merger comes with benefits such as the ability to book leisure reservation 1 year in advance for Active Duty personnel and 6 months in advance for retirees. Guests will be able to book the Navy Getaway rooms, as well as RV, Campground and the upcoming Greenbury Point Cottages through the same website or reservation phone number and never need to worry about being bumped.
The value of Navy Gateway Inns and Suites has always been hard to beat in such a historic, high-demand location, and our merger will not affect this model. The Navy Getaways Annapolis will still be the preferred, excellent lodging choice for all types of travel for military, DoD civilians and family.
As with all important business decisions, we will work closely with our stakeholders to ensure a smooth integration. This merger will further strengthen our position in the military lodging program. Through the merger you can expect greater efficiencies and enhanced benefits.