The Transition Assistance program helps better prepare service members transitioning out the military into the civilian world. The program includes in-depth career counseling, self-help computer resources, job fairs and professional career workshops. Services are available to military members separating and retiring.
If you are within 1 year of separation, or within 2 years of retirement, please register for one of the workshops. In accordance with OPNAV 1900.2C, all participants are required to attend a Pre-Separation Counseling Brief prior to attending the workshop.
Topics include, but are not limited to:
Skills Assessment
Resume Writing
Interviewing Techniques
Job Search Methods
Review of Veteran Entitlements
Financial Planning
Military Occupation Codes Crosswalk
Workshops are generally from 8 a.m. - 4 p.m. at the Fleet and Family Support Center, 168 Bennion Rd. but are being held online right now due to COVID-19.
Click Image(s) Below to Download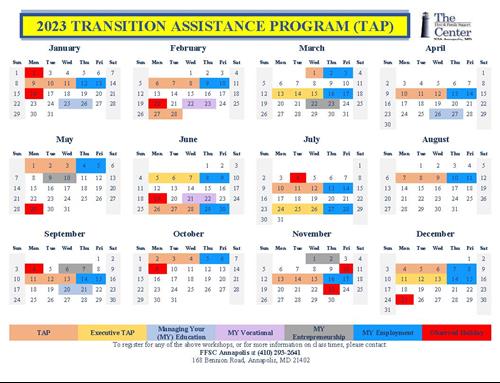 For questions, or to register, please contact: Fleet & Family Support Center: (410) 293-2641
168 Bennion Road, Annapolis, MD