Run Your Ice Off Virtual Marathon
Run or Walk Your Way to Fitness this Winter - Register by January 31!
$25
JANUARY 1 - MARCH 1

WE DON'T CARE HOW YOU GET IT DONE – RUN OR WALK, INSIDE OR OUTSIDE – JUST STAY ACTIVE DURING THIS COLD, WINTER SEASON!

SIGN UP AT HTTP://GETMEREGISTERED.COM/RUNYOURICEOFF
Sponsored by GoGo Squeez*
Participants will get a medal, t-shirt and swag bag when the run is over and results are compiled.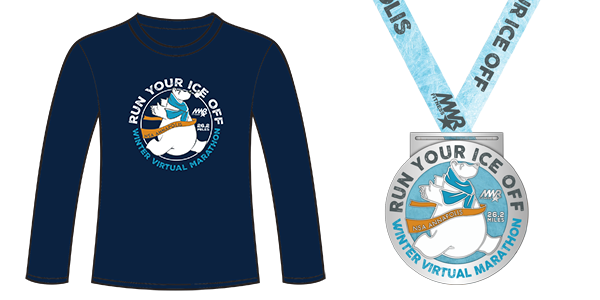 YOU HAVE TWO MONTHS TO RUN OR WALK 26.2 MILES. YOU WILL LOG YOUR MILES AT THE "SUBMIT YOUR MILES" LINK ON THE GETMEREGISTERED.COM SITE
THE COST TO SHIP YOUR RACE SWAG IS $8.50 AND YOU CAN SELECT THIS OPTION ON STEP 2.
EVERYONE WELCOME! NO REFUNDS.
Race proceeds go to support MWR programming at NSA Annapolis
*No Navy Endorsement Implied