Zombie Dash
Join us for the 3rd Annual Zombie Dash on October 17 at 5:30 p.m.!
The event that everyone is talking about is the go-to Halloween bash for your whole family! Do the fun run through the base, while being chased by zombies! Hold on to your flags and you survive the infection. After the run, enjoy food from the USO, candy, games and music. This event is co-sponsored by the USO and USAA*
Food tickets will be available to the first 200 to sign up
Day-of registration will be available as available
Roads will not be closed. Younger children are advised to stay with parents at all times
Run Course below (click on link to download PDF):
https://navymwrannapolis.com/modules/media/?do=download&id=39245b63-3547-4176-b57b-8d0c16f90df3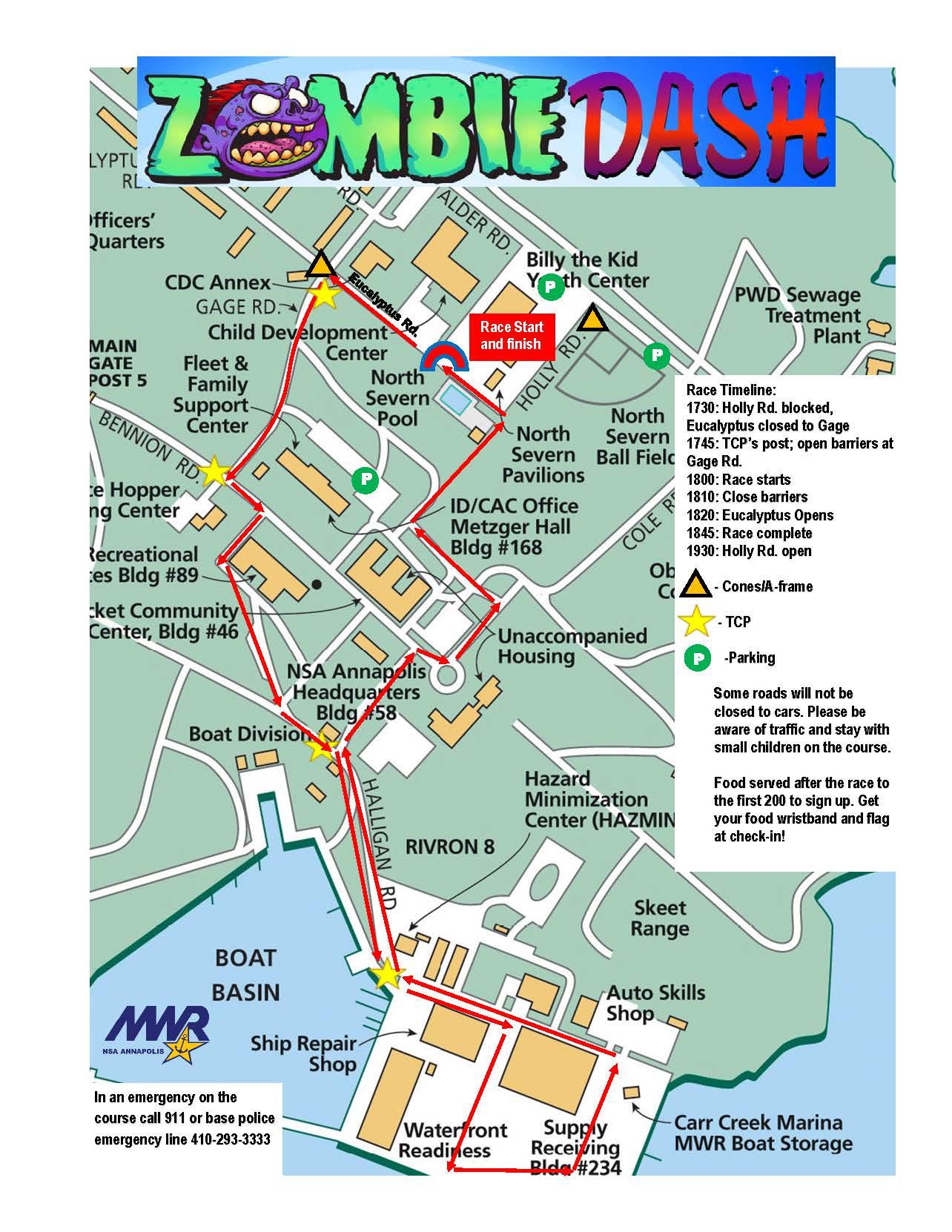 *Neither MWR nor the Navy or any other part of the Federal Government officially endorses any company, sponsor or their products or services.